County Donegal
County Donegal is a county of immense beauty. With a rugged, indented, fjord-like coastline of 400 miles it's certainly a significant feature in the Wild Atlantic Way – the latest marketing campaign by the Irish Tourism Board. Although Donegal is in the geographic province of Ulster it is one of three Ulster counties to be retained under the jurisdiction of the Irish Government after 1922. Being the northernmost county in Ireland, it forms a land border with three Northern Ireland counties and is linked to the rest of Ireland by only six miles in County Leitrim. This geographic and political separation from the rest of Ireland led, not only to economic disadvantages but, to a distinct sense of cultural identity and indeed due to its size, areas within the county have developed their own unique way of life, embracing many diverse and rich cultural identities of their own.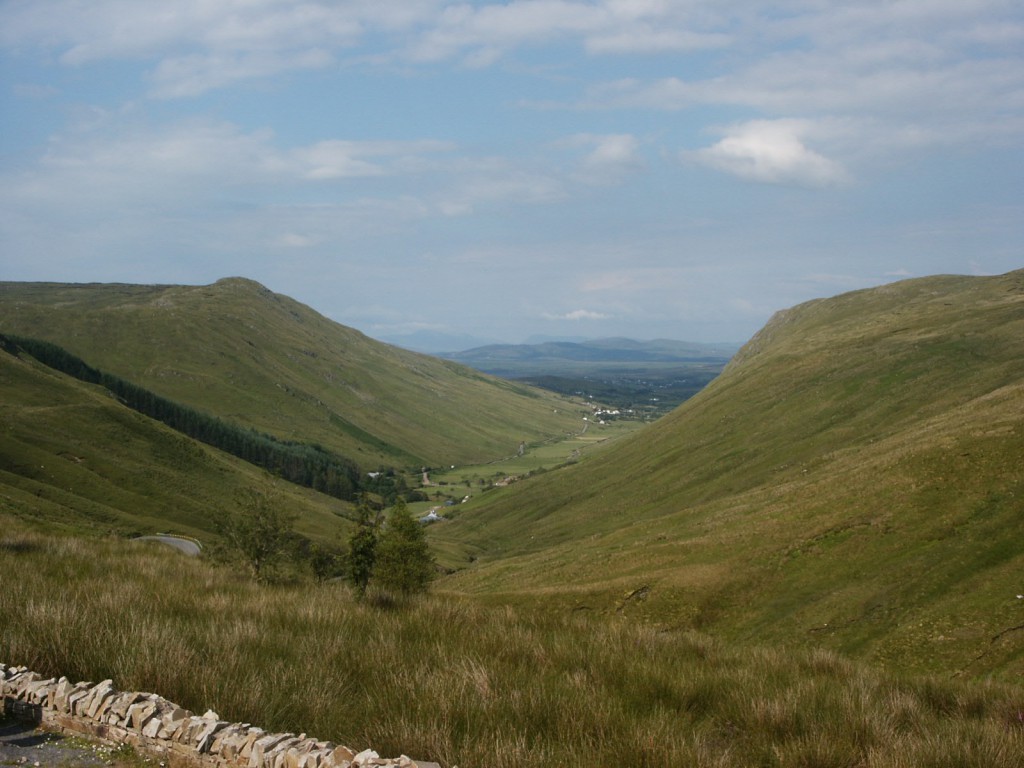 The Gaelic that is spoken daily in Donegal by almost 28,000 is greatly influenced by the Ulster dialect and differs from Gaelic spoken throughout the rest of Ireland. In the Laggan area, a rich farmland region in east Donegal settled by Ulster-Scotts at the time of the Plantation, there is an enduring use of the Ulster-Scotts dialect. Donegal people continued the connection with Scotland through the centuries as thousands of migrant labourers went there every year in search of work.
Donegal people are renowned for their special warmth, friendliness, and hospitality. The scenery is breathtakingly beautiful and varied and its worth travelling around the coast from the hills in the south of the County to the tip of Inishowen, the most northern point of Ireland and continue southeast along Lough Foyle, on the border with County Derry. The county consists of two mountain ranges; Derryveagh in the north and the Bluestacks in the south. Donegal has a deeply indented coastline forming Lough Swilly and Lough Foyle, giving rise to the beautiful scenic peninsulas of Inishowen, Fanad and Rosguill.
Places to Visit, Things to do
Donegal offers a wife range of recreational activities including hill climbing, walking, cycling, the beautiful national park at Glenveagh, visitor centres, historic buildings and castles, fishing, surfing, walks, festivals, theatre, art galleries, gardens, waterfalls, shopping and more. Renowned for traditional music, Donegal has been made world famous by the distinctive sounds of Clannad, Altan and singer Enya. The annual Patrick McGill Summer School takes place in Glenties and continues to attract national and international attention. In south Donegal, are the spectacular cliffs of Slieve League, some of the highest sea cliffs in Europe overlooking the Atlantic and definitely worth seeing.